Holiday Happenings Around The Metroplex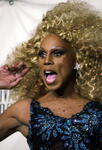 Christmas is almost here and so around North Texas people are searching for things to do to get in the holiday spirit. In McKinney they are gearing up for the Christmas Parade on Thursday night while at the House of Blues it's a special Drag Queen Christmas.
Guidelive has a list of things going on and you can check them out here.