Aurora Dallas Illuminates Downtown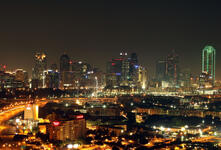 Get ready for an amazing art show in downtown Dallas this week end. It' Aurora Dallas 2018 featuring some incredible installations by City Hall Plaza that will light up the night but will also cause some traffic problems since several streets will be closed.
Check out the full story on Aurora Dallas 2018 here.