Family Donates Halloween Costumes To Needy Kids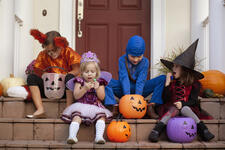 If you have ever had a small child show up on Halloween night without a costume and thought to yourself poor thing well then you need to hear about the Bolusky family in Tulsa, Oklahoma. The Boluskys donate Halloween costumes to needy kids in their area.
Read the full story here.