Time For End Of School Year Pranks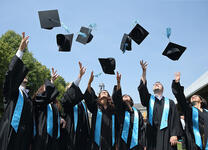 Congratulations to SMU students who are graduating this week end!
And since it is graduation time for college students and for high school students it's time for end of year pranks. In Wisconsin, Cumberland High School students faked a scene where a car crashed into their principal's office earning praise from the local police department.
Read the full story here