Dez Bryant Sets Cowboys Record For TD Receptions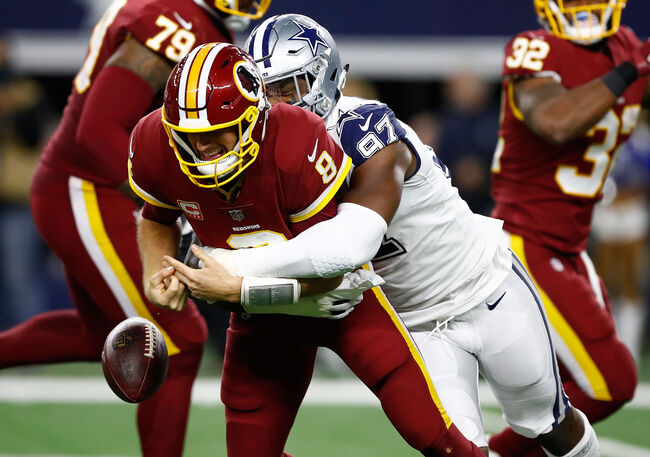 In their fourth game without Ezekiel Elliot, the Dallas Cowboys seemed to remember what they do have—one of the best offensive lines in the game. The proof? They completely dominated the Redskins 38-14.
They proceeded to not only run all over the Washington Redskins but did it with a man who just two years ago was their number one back, Alfred Morris.
Morris carried the ball 27 times for 127-yards and became only the second player ever to rush for 100-yards for both the Cowboys and the Redskins while facing the other.
Thing is, Dallas beat the Skins in every facet of the game as after Dak Prescott threw found tight end Jason Witten with a TD pass, it was rookie Ryan Switzer with an 87-yard punt return to put the Cowboys up 17-zip.
The Skins never got close after that often shooting themselves in the foot with four turnovers on the night.
Washington scored in the final minute of the first half to pull to within 17-7 but then, after a scoreless third quarter, Prescott found Dez Bryant on a 13-yard TD pass on the first play of the fourth quarter. It was Prescott's second TD pass of the night but it was Bryant's 72nd TD reception of his career—all as a Cowboy—setting a new franchise record and putting Dallas up 24-7.
The Skins and the overrated Kirk Cousins scored another meaningless TD after that to pull to within 24-14, but then it was Morris plunging in from one yard out with just under five minutes left to put the game out of reach.