NFL Files Fights Back Against NFLPA In Ezekiel Elliott Case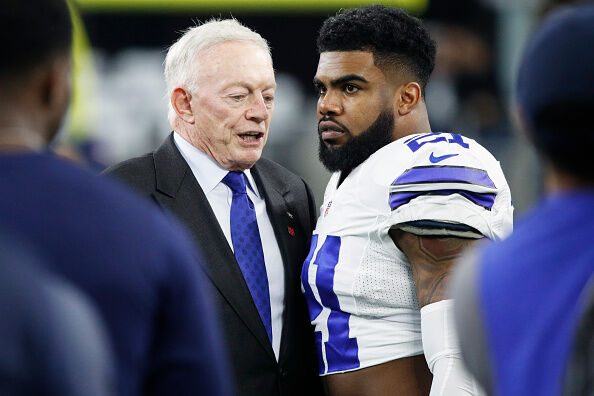 If we were wondering whether the Ezekiel Elliott situation would be settled outside of the court system, we really don't have to wonder much more.
According to a report from MMQB's Albert Breer late last night, the NFL has filed a motion to dismiss a lawsuit the NFLPA filed against the league for a temporary restraining order stemming from Elliott's six-game suspension.
So what does that mean to the Cowboys?
Most likely, that arbitrator Harold Henderson will uphold some (if not all) of Elliott's suspension as the motion itself claims that Texas does not hold jurisdiction over the NFL arbitration process and the collective bargaining agreement.
But it also seems the NFL's motion is a precursor to further legal action in the state of Texas, where the NFLPA filed its lawsuit late last week. If the League's motion to dismiss is granted, Elliott's suspension will stand. If not, the star running back will play short-term until the legal situation itself plays out.
But what it means to fantasy owners is actually worse, as they have no way of knowing which weeks or how many he'll play as they prepare for their late drafts.